We are currently only accepting new items for donation. Used donations may need to be thrown away because of the current health crisis. Please leave your donations on the porch of the "Development" building (#3) with a note including your name and address so we can send you a thank you. Current hours for dropoffs are Monday through Friday, from 8 am - 3 pm. 
We appreciate your efforts to help our Christmas Program this year. Below, we've listed some of the most popular and needed items.
Needs List (current 12/1/2021) (Download Printable Needs List)
Christmas Needs List: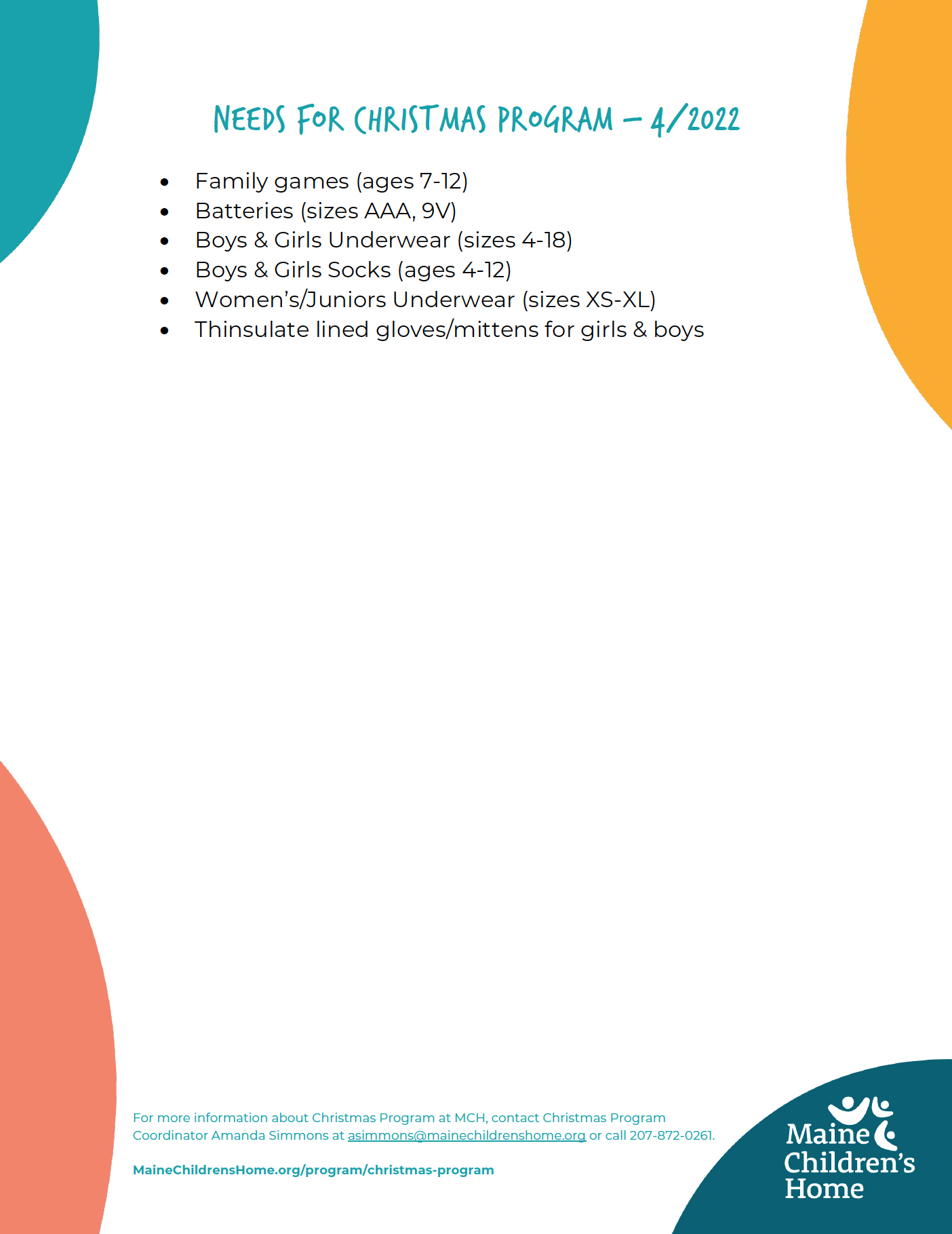 You may drop off or ship your items to: Maine Children's Home, 93 Silver St., Waterville, Maine 04901.
Items can be dropped off on the front porch of Building #3 (the second building on the right after entering the MCH campus) Monday-Friday, 8 am - 3 pm (please fill out a donation card and leave it in your donation bag/ box). 
Shipments should be addressed to Maine Children's Home; 93 Silver Street; Waterville, ME 04901; Please mark the package "Attn: Christmas Program."
We often struggle to collect donations early on before the deadline, since boxes need to be completed by the first week of December. 
It's never too late or too early to donate. Christmas Program at MCH is a year-long effort, and we gratefully welcome donations anytime. 
All items donated should be newly purchased and in original packaging free of dents, tears, or dirt.