5 Tips for Exploring Adoption for Your Family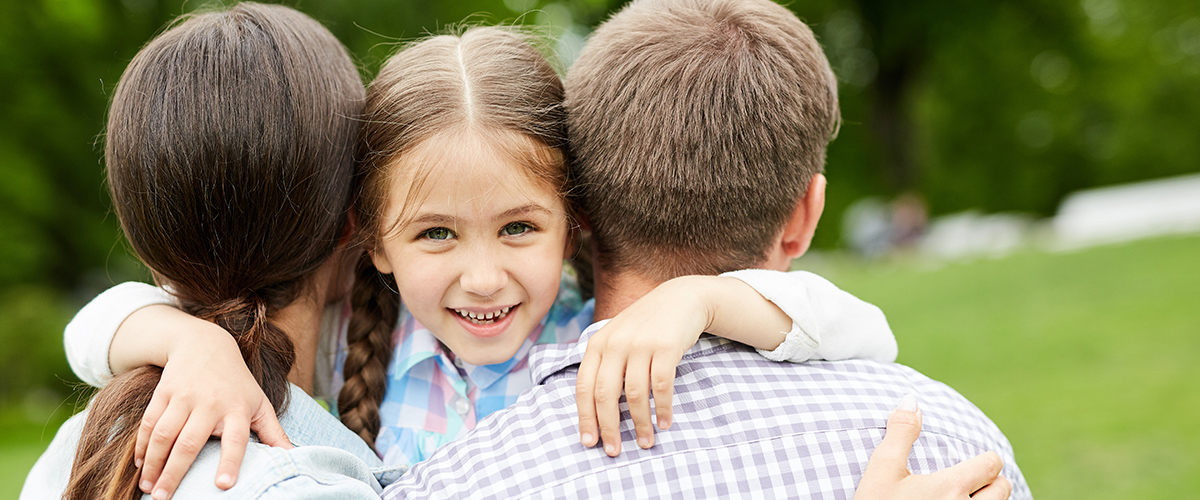 There are many things to consider and think about when deciding on whether adoption is for your family. The overwhelming amount of information available online and through family/friends can make it hard to know where to begin. From our experience in talking with hundreds of families that are beginning the process of considering adoption, here are five tips that we help prospective adoptive parents explore as they begin their conversation about adoption.
1. Start asking yourself/yourselves questions.
What type of family are you looking to build? Specifically, what do you picture when you see a child entering your family? For example, what is the age of that child you are interested in? Ask yourself as many questions as you can to narrow down your interests.
2. Get professional information.
Once you start to try and picture what adding a child(ren) through adoption into your family would look like, go get information from a professional in the field of adoption about how that process could look like. Maybe what you are looking for is not possible. Maybe it is possible, but it would come with extra fees or time. Maybe it is possible, and you find out how to start. A great way to make a decision is to be informed about all of the options before fully deciding on whether to move forward. Gather as much information from adoption professionals as you can. There are many qualified social workers, caseworkers, and agencies that are available to answer any questions. Many host informational meetings to give prospective adoptive parent(s) basic information on the adoption options and what prospective adoptive parent(s) can expect when entering into the adoption process. We always suggest picking up the phone to get your questions answered. This phone call experience often leads to helping decide what type of agency you will be working with. Are you looking for extra support? If so, does the agency take the time to answer those extra questions? Trust your gut feeling when having these conversations.
3. List your priorities.
What are the most important things about the adoption process for you? Is it the wait time? Costs? Service delivery from your adoption professional? Support that the birth parents gets from your adoption agency? Once you have your top priorities, that will be helpful in knowing which adoption program can meet those needs. For example, if you are interested in a newborn adoption and that is your top priority, then domestic adoption will meet that need, since children adopted through the  international adoption are typically over the age of two. Another example may be wait time, if you are looking for the quickest process (many are) you may look for a larger agency that places more children per year with families, as they typically have the shortest wait times (as a disclaimer, there are many other factors that play in here).
4. Find support.
Other adoptive parents that have been through the process are great supporters, and if you are not connected to anyone who has been through the process an adoption agency should be able to connect you with other adoptive parents to be a supportive resource for your family. The wonderfully unique thing about adoption is just that — it's uniqueness. No two family's adoption journeys will be the same. So, as you get support from others, just remember their adoption highs and their adoption lows that their family experienced in their process are just that — THEIRS — and likely you will not experience exactly what they did.
Lastly, it is normal for family or friends who are new to understanding adoption to say things or to ask questions that can feel insensitive. Often these comments come from a place of love. Yet adoption is not something many people truly understand until they have "lived" it. You may find that some of your biggest supporters in your life may change when it comes to the adoption process and that is normal, too. Your support circle will grow and change over time.
5. Give up control.
This might not have been so obvious before the COVID pandemic, but as with many experiences in life, there will be many parts to the adoption process you will have lots of choice and control over and many you will not. The beginning of the process is where most of your control lies —  in areas like choosing an agency; choosing the type of adoption; choosing the type of child you are interested in adoption; choosing what pictures are put into your birthparent profile book-these are all your choice in the beginning phase. Once this beginning phase is complete, the next several phases happen how they happen. You, and your adoption professional or entity that helps you go through the process, will be able to control only so much of the experiences moving forward. This is where choosing an agency you enjoy and that supportive system will be the biggest help to you.
Written by Lindsay Bragdon, LSW
TBRI ® Practitioner, Adoption Program Director and The Connected Community at MCH Coordinator
---
Want to learn more about adoption?
We have free adoption information meetings every month! These Zoom meetings are at 6 p.m. every last Wednesday of the month, except for March 2021 when the meeting will be on the 24th. For more information and to sign up, fill out this form.