Christmas Program Application Information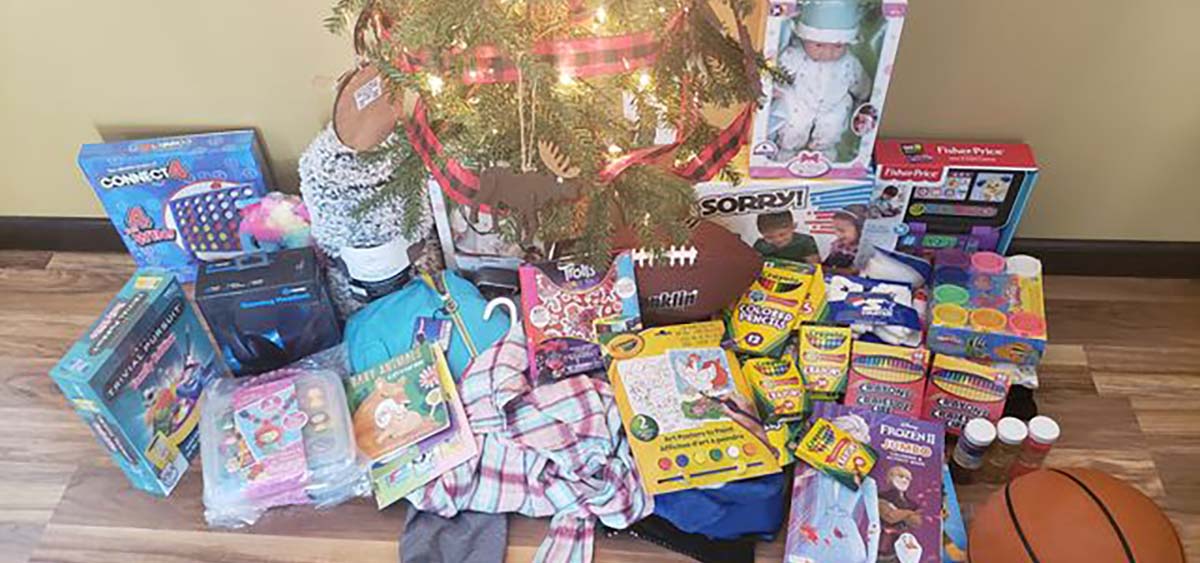 We served more than 1100 Maine children in 2022!
If you are looking for Winter Holiday support for your children, we suggest checking with your school guidance counselor to see if they have resources to help. You can also check with your local CAP agency, town hall, police or fire department. Additionally, many churches, libraries, and community-focused groups such as Rotary and Grange provide local supports for families.  You can also check 211Maine.org to see if they have other resources to direct you to.  
Christmas Program at Maine Children's Home (MCH) is the only one of its kind that provides brand new clothes, winter essentials, toys, books, and games to more than 1,200 Maine children whose families are facing financial hardship. This program that relies on the generosity of so many people — donors, volunteers, and community supporters — also connects families to licensed social workers who can provide mental health and parenting support.
At Maine Children's Home, we see this special program as a way to bring a little relief to families during a stressful time, and as a way to provide families with tools for play, connection, and comfort.
Who is Christmas Program for?
This program is intended for Maine families who need help to provide Holiday gifts to their children between the ages of 0–12 years. It is intended only for those who have no other way of providing gifts for their children and provides a basic package of clothing, toys, and books. We do not provide game systems, video games, video game cartridges, electronics, cell phones, or "big ticket" items.  
We also do not give out gift cards.
Each child typically receives:
(box contents DO vary, due to availability of donated items) 
Hat and mittens set

Pajamas 

Underwear
Socks

An outfit of warm clothing 

A book

A coloring/activity book with crayons or markers

 

Two toys

A game for the family to share 

Small, "stocking stuffer"-type gifts
In order to qualify, families must
: 
Meet state income guidelines (we currently work at 133% of the federal poverty level) 

Agree not to accept Holiday assistance from any other organization (except food support) 

Be the parent or legal guardian of the children for whom they are applying 

Apply only for children who are ages 12 or under 

Provide social security numbers for each income-earning individual in the household 

Provide their annual gross household income and any food stamps or child support received 

Be willing to provide proof of income 

Be able to pick up their gift boxes from Maine Children's Home campus in Waterville. 
Income Guidelines 
To qualify for the Christmas Program, your monthly income must be at, or less than, the amount listed here for your family size.
| | |
| --- | --- |
| Household Size      |      Monthly Income Limit |
| 2 | $2,029 |
| 3 | $2,552 |
| 4 | $3,076 |
| 5 | $3,599 |
| 6 | $4,122 |
| 7 | $4,645 |
| 8 | $5,168 |
Add $393.33 for each person in household over 9 persons.
This income information comes from this Federal Poverty Guidelines Chart