Adoption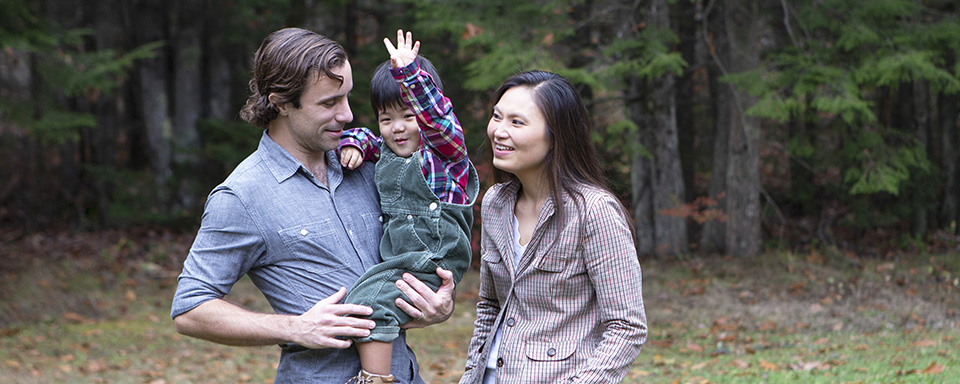 Family Adoption Program at MCH
Providing a lifetime of services for birth parents and adoptive families
The Hague-Accredited Family Adoption Program at Maine Children's Home (MCH) is a comprehensive adoption agency that offers professional services and support to all members of the adoption triad — adoptive parents, birth parents, and adoptees.
Our Services & Resources
Free Adoption Information Meetings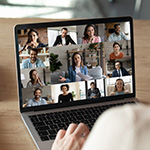 Family Adoption Program hosts free information meetings that are open to anyone who is interested in exploring adoption as an option for their family.
Meetings are held on the last Wednesday of every month at 6 p.m. in the Eskelund Building on the Maine Children's Home campus at 93 Silver Street in Waterville, Maine. These meetings are typically both in-person and virtual for those who wish to tune in from home via Zoom.
To attend this information meeting, please fill out this form and we will send you meeting information.
If you have questions about adoption information, please email Program Assistant Cindy Smith or call the Family Adoption Program office at 207-873-6350.
---
Home Study Process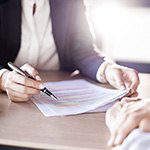 A "home study" is an education and assessment process that all adoptive applicants must complete in order to adopt. This process results in a written document used in the legal process of an adoption. Family Adoption Program guides prospective adoptive families through their home studies.
---
Domestic Adoptions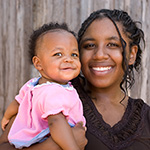 Family Adoption Program provides full-service adoptions to Maine residents interested in adopting newborns in the state of Maine. The MCH adoption program also provides guidance and support through the inter-state adoption process for couples and individuals who reside in Maine and are interested in adopting newborns from other U.S. states through placing agencies. 
Or fill out this inquiry form or call MCH today at 207-873-6350 to learn more about the adoption process.
---
International Adoptions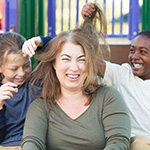 Family Adoption Program is Hague-Accredited and offers couples and individuals the opportunity to grow their families by adopting a child from another country. 
Or fill out this inquiry form or call MCH today at 207-873-6350 to learn more about the adoption process.
---
Pregnancy Options Counseling & Support Services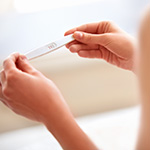 MCH staff help individuals and couples understand all of the options for unplanned pregnancies and offer support to clients to help make informed decisions that are best for the clients MCH serves.
---
Post-Adoption Services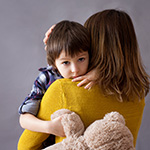 Family Adoption Program provides a wide range of post-adoption services to help address the needs of adoptee and adoptive families' throughout their lives.
Learn more about post-adoption services here
---
Search and Reunion Services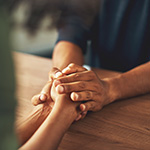 Family Adoption Program provides search and reunion services to birthparents, adoptive parents, adoptees and birth siblings (with permission) whose adoption was completed through MCH.

For more information or to inquire about a search and reunion service, email Program Assistant Cindy Smith or call the Family Adoption Program office at 207-873-6350.
---

We're Experts in Adoption Process & Issues
Founded in 1899, Family Adoption Program at MCH is the longest-operating program of its kind in Maine, and continues to evolve to meet the current and emerging needs of families built through adoption. MCH has a long-standing belief of focusing on relationship-based care, high quality services through trained staff, and using best-practice adoption policies and standards.
Family Adoption Program is Hague-Accredited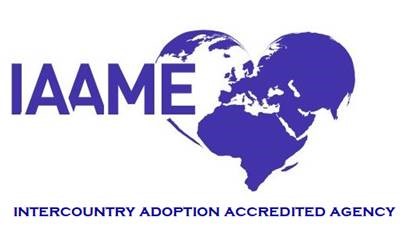 "Hague Accredited" means that an agency has been evaluated by an accredited organization/entity on standards and practices relating to serving families adopting internationally. Hague Accreditation requires agencies to comply with ethical standards of practice in international adoption as set by the Hague Convention on the Protection of Children and Co-operation in Respect of Intercountry Adoption treaty, the U.S. Universal Accreditation Act, and the Intercountry Adoption Act of 2000.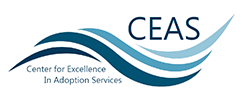 The Hague Convention established specific practice standards regarding international adoption, which all Hague-Accredited agencies must meet. These standards establish safeguards for children and prospective adoptive families to ensure that intercountry adoptions take place in the best interests of child(ren). The standards prevent the abduction, exploitation, sale, or trafficking of children and provides protections for prospective adoptive parents regarding the adoption process and expense.
MCH proudly maintains the Family Adoption Program's Hague Accreditation through rigorous evaluations by Intercountry Adoption Accreditation Agency (IAAME) and Center for Excellence in Adoption Services (CEAS).

Our Staff are Licensed Social Workers & TBRI® Practitioners
Adoption is a beautiful and rewarding life-long commitment, yet it can also be extremely challenging. All of the staff at Family Adoption Program are licensed social workers and some are practitioners in Trust-Based Relational Intervention® (TBRI®). They are all committed to guiding, serving, and walking alongside families through the ups and downs in the journey of adoption.
The staff in MCH's Family Adoption Program firmly believe in an educational and relationship-building process that allows parents and caregivers to make informed decisions. Staff are also committed to supporting families long after the adoption process is finalized.
Learn more about TBRI® here.
---
Support Family Adoption Program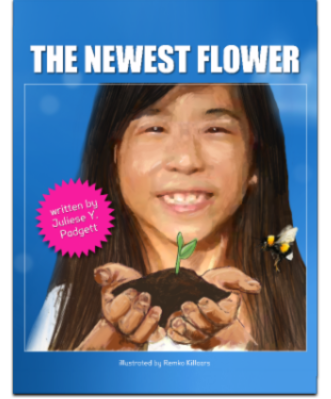 In 2008, Juliese Y. Padgett was adopted from Guangzhou, China with the assistance of MCH. In 2012, when Juliese was seven, she wrote her book — The Newest Flower — about her personal experiences as an adoptee who is Asian and growing up in Maine.
Juliese decided to sell her book to help orphans by donating all of the book's profits to MCH. Today, Juliese continues to be an advocate for children finding their forever homes.
Copies of this book are available on Amazon, iTunes, and Barnes & Noble.
Make a Donation to Family Adoption Program 
Donations to MCH's Family Adoption Program provide books and resources to members of the adoption triad, and specialized trauma-informed trainings to staff and families.
It is the policy of MCH to not accept or solicit donations from current clients being served by Family Adoption Program to ensure donations do not influence child placement decisions. Adoptive families wishing to donate to the organization while they are in the adoption process will respectfully be asked to wait until their adoption case is closed, and their name will not be added to MCH's active donor list until their adoption has been finalized and their case has been closed.

---

Family Adoption Program's Legacy
In 2021, MCH underwent a rebrand to improve the cohesion of the image of its programs under the MCH identity. During this process, the George J. & Mary S. Mitchell Adoption Unit was given a new primary name — Family Adoption Program — and "George J. & Mary S. Mitchell Adoption Unit" become the program's secondary, legacy name