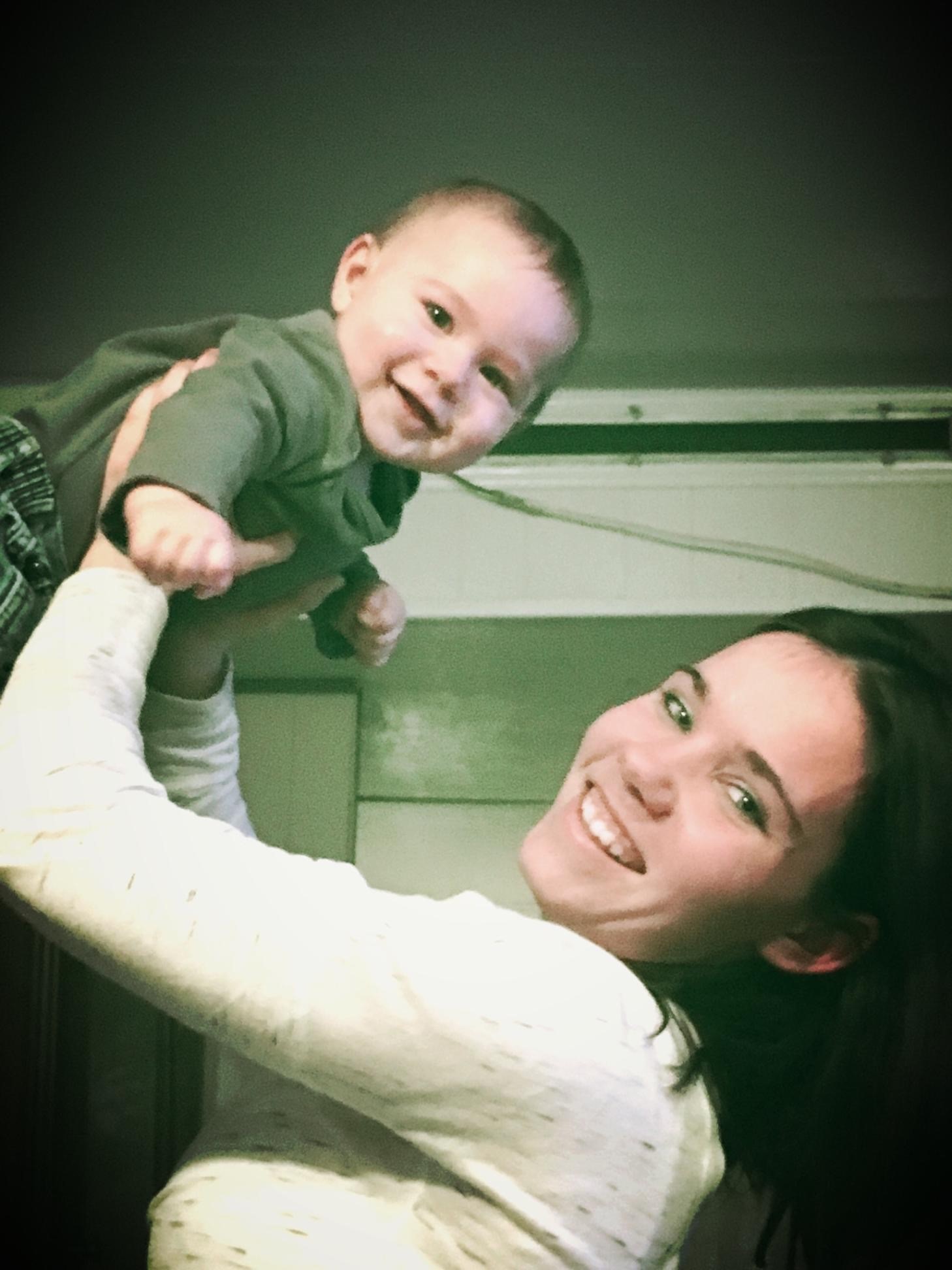 The Program That Changed Us All
There's a program you all would know,
It helps parenting teens as they grow.
There's childcare, moral support, and education,
This place is so wonderful; it helps us with all the frustration.
We all go through some pretty bad twisters,
Because of this we are close, like family, like sisters.
The teachers are wonderful and always there,
With them there is nothing we cannot share.
They have helped us to control our anger and our stress,
So our lives and our children don't become lost and a mess.
They have made us better parents and taught us well,
It's going to be so hard to say farewell.
We thank them so much and this is true,
Thank you Teen Parent School Program, because of you, we definitely grew.
— Lea Hartin, 2006
"My friend told me about this school and here I am. I can't believe I did it. Everyone told me that because I had a baby I would never go anywhere in life. But they were wrong, I'm graduating and going on to college for nursing."
— Ashten
"The Maine Children's Home has been a savior to me and many others like me. I got pregnant at sixteen. My life was really falling apart before I got pregnant and started coming to the Teen Parent School. When I became pregnant I wanted to change for my baby. Now my son Scotty is born and thanks to this school I am the mother I always wanted to be. This school has really saved my life and my son's life. The teachers at the Teen Parent School have educated me in prenatal and parenting skills. The childcare makes it easy to go to school because it is free, and I can see Scotty throughout the day. I am not worried about my future or my son's future now. I am grateful every day for this school and the wonderful people I see there every day. I wish all young mothers had the opportunity to go to this school."
— Tabby
"Entering the program as a freshman, being pregnant was a scary thought. When I considered going to the high school I felt I couldn't make it. If it weren't for The Maine Children's Home I would've dropped out of high school! Coming to The Maine Children's Home has made a huge impact on my life. The Maine Children's Home has helped me through all the obstacles I've faced this year. There isn't a thank you big enough for all of the love and support they've given me."
— Jami
"This school is unbelievable. I have never had so many close friends and so much moral support. Through all the hard times my teachers and friends have been there. They have given me an education and now I can graduate for my daughter! Here, there are girls I can talk to who understand. The Maine Children's Home also provides clothes, diapers, and other things for my child through donations. They help me to become a better parent. This school has benefited me so much and without them I would be nowhere, working a minimum wage job and probably be raising my daughter wrong. This program has truly become an inspiration to me. Thank you everyone from the Teen Parent School Program, I really appreciate all the help and support you have given me."
— Lea
"The Teen Parent School has helped me in so many ways. This school has given me the support that I didn't think I was going to get by having a child at such a young age. Also, I learned more about labor, delivery, and raising a child than I had ever imagined having in any other school. This is a great program that not only teaches you but supports you. I think this program can help so many young mothers who need help and support. This program answers all the questions we have and many more. We are all blessed to have such an awesome school! "
— Tatiana
"When I was 16 I came to the Teen Parent School. Before coming here I was getting C's in school - now I am on high honors! I want to make sure that I receive my education so that I can show my son Sebastian that he can do anything in life. I would be lost without parenting and prenatal class. Parenting class has helped me to understand and recognize what Sebastian's needs are. If it wasn't for The Children's Place, I wouldn't be in school and getting an education - I would be at home taking care of my child. It is helpful coming to a school where I am supported and understood. I just wanted to say thank you for the option to come to the Teen Parent School."
— Chrissy
"I came to the Teen Parent School when I was 15. The Teen Parent School gave me knowledge about my daughter Kaydence's development and support throughout my pregnancy. It is very convenient to have childcare on campus so I am able to get my education and know that my daughter is safe. It is also helpful having people around me who are pregnant or already have children because they are able to share their knowledge with me."
— Trisha
"The Teen Parent School was very beneficial to me because it provided an environment that was understanding, nonjudgmental, and extremely supportive, which I never would have had if I hadn't attended."
— Cholage