The 5 Protective Factors that Help Prevent Child Abuse and Neglect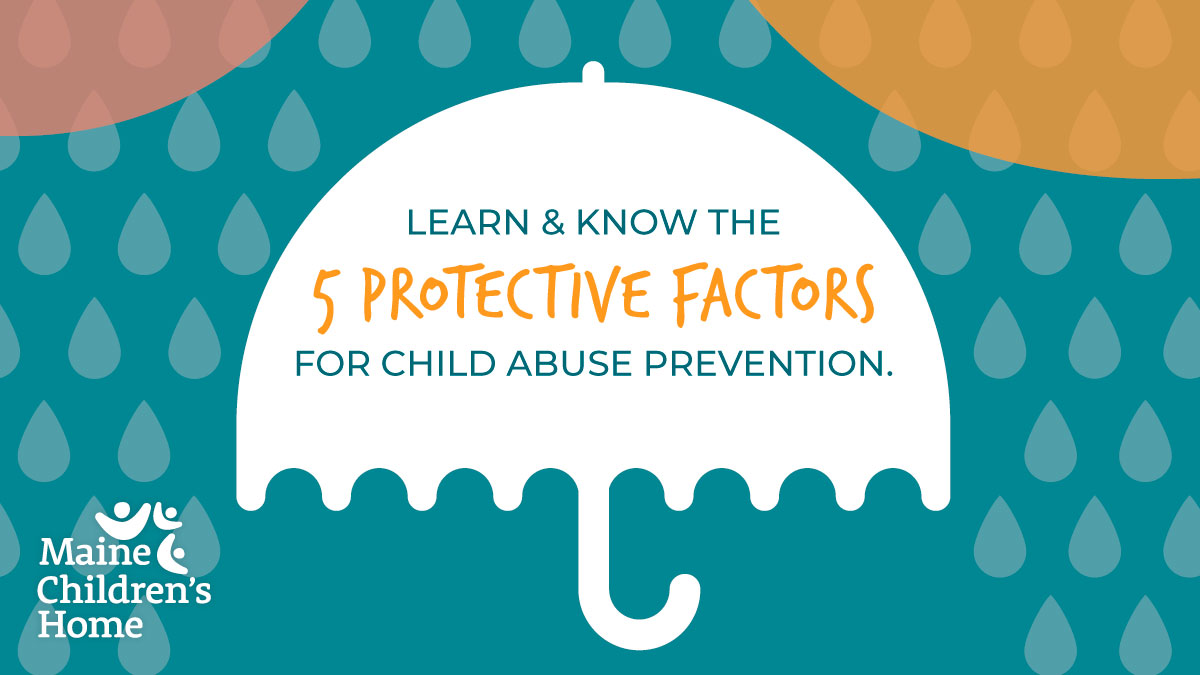 Anyone who believes that all children deserve to thrive should know what the Five Protective Factors are.
"Protective Factors" are positive elements that optimize the health and well-being of children and minimize the likelihood of child abuse and neglect. As members of our communities, we all can help promote and strengthen protective factors for families around us.
Here are the Five Protective Factors for healthier families:
PARENTAL RESILIENCE
Parental resilience is the ability of parents to effectively navigate stress, adversity, and trauma, which includes their ability to recognize when to ask for support.
SOCIAL CONNECTION
Social connection is the presence of positive relationships with family members, friends, neighbors (maybe you!), or others in the community.
CONCRETE SUPPORT IN TIMES OF NEED
Everyone needs support sometimes. This protective factor is about access to community resources, family-focused programs, and other sources of help during times of stress and struggle.
KNOWLEDGE OF PARENTING SKILLS & CHILDHOOD DEVELOPMENT
This factor refers to parents' pre-existing knowledge or access to education on positive parenting and the health and development of children.
SOCIAL & EMOTIONAL COMPETENCE OF CHILDREN
Social and emotional competence is the ability for children to properly label and understand different emotions in themselves and others.
The wonderful thing about protective factors is that we all can play a role in promoting them and strengthening them in our communities — helping to prevent the maltreatment of children.
A few ways you can start doing this is:
by learning about the strengths in your community that already exist
by getting involved in a local parenting group or organization to help be a resource to other parents
by advocating for policy changes that promote the Five Protective Factors
or by simply noticing the families in your neighborhood, and practicing ways you can be a more positive neighbor and social connection for those families.
To learn more about how you can promote protective factors in your community, check out this article by Prevent Child Abuse America.
Want to receive email updates about parent, caregiver, and educator trainings?
Sign up for Maine Children's Homes training mailing list to see what workshops and classes are being offered through the organization's Connected Families Project.