Maine Children's Home (MCH) has been the recipient of a number of very supportive planned gifts throughout its history. Planned gifts can help provide on-going resources that will create opportunities for the children and families we serve and preserve the future of Maine Children's Home. A planned gift to our agency also allows you to leave a legacy with lasting, positive impact that can continue far into the future. You can also feel assured by our fifth-consecutive year 4-Star Charity Rating from Charity Navigator!
There are many options from which you can choose, from bequests and trusts to gifts of retirement benefits. Determining what gift is right for you is just as important as making the gift. We encourage you to speak with your financial advisor, accountant, and/or attorney to explore which options will best meet your family and giving goals. Contact us today to learn more about how your meaningful charitable gift will help change lives for generations to come.
Here are some avenues of giving that you might consider (please consult your financial professional!)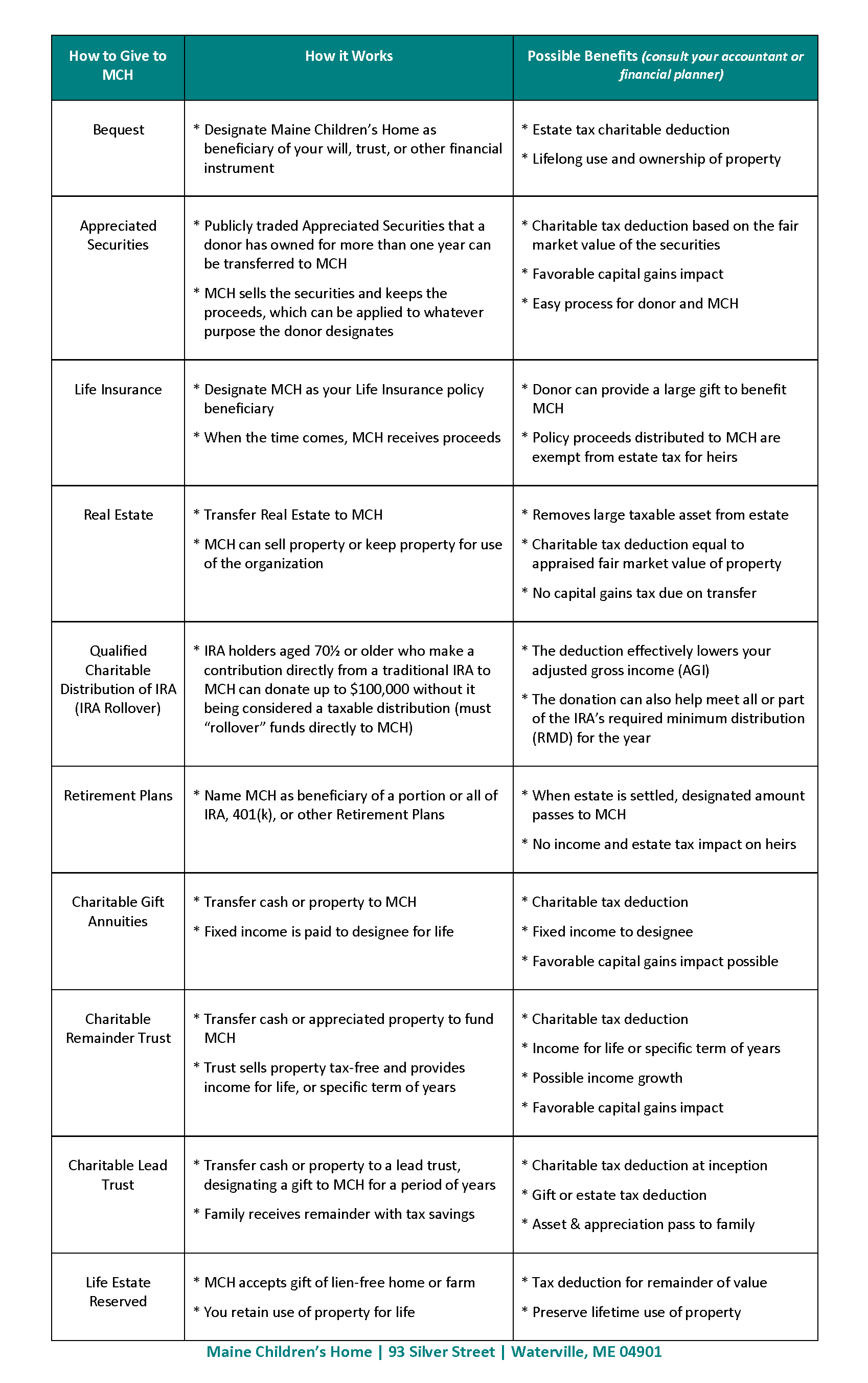 Email Director of Development Elizabeth Barron or call her directly at 207-873-4253 (ext. 217) to discuss your goals and to invest in the future of our mission.
If you have already decided to include MCH in your legacy giving plans, please let us know by filling out this form, and sending it in (email or postal service, Attn: Elizabeth Barron)
If you are a financial planning professional, here is our letter to you.
Maine Children's Home | 93 Silver Street | Waterville, ME 04901