International adoption offers couples and individuals the opportunity to grow their families through the adoption of a child or young person from another country. Some of the countries adoptive families have adopted from through Family Adoption Program at MCH include China, India, Ethiopia, Thailand, Philippines, Kyrzakhstan, Latvia, Taiwan, Bulgaria, Ukraine, and Colombia.
As part of the process, Family Adoption Program works toward adoptive placement in collaboration with licensed international adoption agencies that specialize in international adoptions. Family Adoption Program provides all local adoption services to Maine families looking to adopt.
Family Adoption Program has formed relationships with several reputable international agencies that can assist prospective adoptive parent(s) in adopting from abroad, or prospective adoptive parent(s) can choose to work with a licensed agency of their choosing with our guidance.
Family Adoption Program is Hague-Accredited
"Hague-Accredited" means that Maine Children's Home's (MCH) Family Adoption Program has been evaluated by an accredited organization/entity on standards and practices relating to serving families adopting internationally. Hague Accreditation requires adoption agencies to comply with ethical standards of practice in international adoption as set by the Hague Convention on the Protection of Children and Co-operation in Respect of Intercountry Adoption treaty, the U.S. Universal Accreditation Act, and the Intercountry Adoption Act of 2000. 
The Hague Convention established specific practice standards regarding international adoption, which all Hague-Accredited agencies must meet. These standards establish safeguards for children and prospective adoptive families to ensure that intercountry adoptions take place in the best interests of child(ren). The standards prevent the abduction, exploitation, sale, or trafficking of children and provides protections for prospective adoptive parents regarding the adoption process and expense.
MCH proudly maintains the Family Adoption Program's Hague Accreditation through rigorous evaluations by Intercountry Adoption Accreditation Agency (IAAME).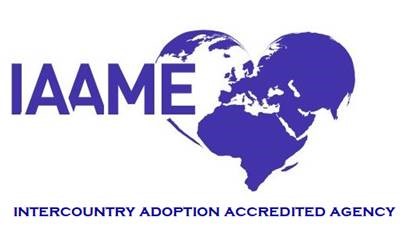 Contact Us
For more information on the International Adoption Program or other adoption options that may be available to you, fill out this adoption inquiry form, or email Program Assistant Cindy Smith or call the Family Adoption Program office at 207-873-6350.