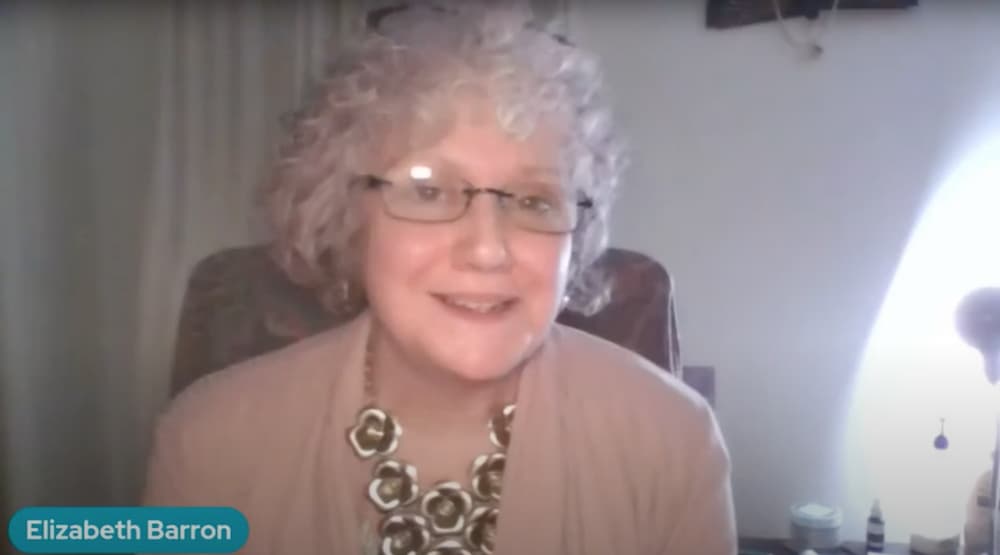 Above: Development Director of Maine Children's Home Elizabeth Barron announces the award winners of outstanding supporters at MCH's Annual Celebration on Thursday, January, 20, 2022.
Maine Children's Home (MCH) received such incredible support during the year of 2021. At its Annual Celebration on Thursday, January 20, 2022, MCH honored its outstanding supporters — volunteers, businesses, and foundations.
Here are the MCH Award Winners of 2021:
Volunteer Award Winners
Abby Peabody
For her and her family's development of the Miss Holiday Angel Pageant that raises funds, donations, and awareness of Christmas Program and the work of MCH.
Core Christmas Volunteers

(Ronda Ducret, Christine Rancourt, Judy Paquette, Tom Quinn, Judy Quinn, and David Monk)
For their dedicated support of Christmas Program that ensured that more than 1,100 children received resource packets, gifts, and winter essentials through the program this past year.
Business Award Winners
Marden's
For their collection and donation of $68,000 to Christmas Program, and their support year after year.
Central Maine Motors
For their ongoing support and partnership with sponsorships for events and activities, and a significant donation to Christmas Program.
Assistance Plus
For their support and encouragement by giving gifts and essentials to the families of MCH's Teen Parent Education Program (TPEP) at the TPEP holiday celebration.
Mainely Tubs
For their support as a drop-off site for Christmas Program and their significant financial donation last year. They make it possible for us to collect gifts donations from southern Maine.
Foundation Award Winners
Harold Alfond Foundation
For their long history of care and support of the work and mission of MCH.
New Balance Foundation
For making it possible for Christmas Program to provide resources and relief to families facing financial hardship during the holiday season.