WATERVILLE, Maine — The Maine Children's Home for Little Wanderers has announced The Harland A. Turner Counseling Center has received the licensing needed to provide case management services for children with behavioral health issues from birth through age 20.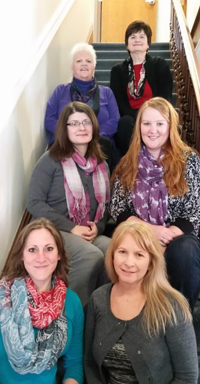 The Harland A. Turner Family Counseling Center, one of seven programs of The Maine Children's Home, is licensed by the State of Maine as an outpatient mental health facility. Services include individual, couples, and family therapy, and soon the center will be offering groups for teens. All staff members are licensed clinicians qualified by credentialing and experience.
The counseling center's newest employee, Rebecca Judd, LSX, is an experienced case manager and brings with her 12 years of knowledge and helping children and families connect with community-based resources. She joins Jackie Dupont, LCSW, Rebecca Martin, LCPC, Elizabeth Dostie, LCSW, and Clinical Director Debra Levenseller, LCSW, who all provide outpatient therapy. 
The counseling center staff has a wide range of expertise from play therapy to trauma-focused treatment, as well as cognitive behavioral therapy, dialectal behavioral therapy, and positive psychology. 
"We are excited about our growth and increasing ability to meet the mental health needs of children, families, and adult individuals in our community," said Debra Levenseller.
Read about The Harland A. Turner Counseling Center at www.mainechildrenshome.org//programs/counseling