Organizational Supporters

Christmas Program at Maine Children's Home (MCH) is made possible thanks to the very generous ongoing support of the New Balance Foundation and New Balance employees from the Norridgewock and Skowhegan locations that donate hundreds of volunteer hours to help with Christmas Program. There are also contributions from a multitude of people, businesses, and schools, including student-athletes from Thomas College.

Since 1985, Delivering Good has provided more than $1.6 billion worth of brand new clothing, shoes, toys, books, baby products and more to 70 million children in need throughout the United States and overseas. In these 32 years of service, Delivering Good has been able to efficiently and effectively deliver essential merchandise to communities prone to chronic poverty; families suffering from life-altering and debilitating circumstances; and communities hit by natural disasters. Thanks to generous donations from manufacturers, retailers and licensees, Delivering Good has been able to provide children, and often their entire families, with self-esteem and hope through a gift of something brand new.

Pajama Program, a 501(c)3 not-for-profit organization, provides new, warm pajamas and new books to children in need nationwide, many waiting and hoping to be adopted.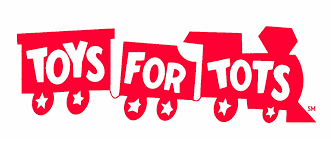 Toys for Tots is a program run by the United States Marine Corps Reserve which distributes toys to children whose parents cannot afford to buy them gifts for Christmas. MCH is very grateful that Toys for Tots helps support Christmas Program by helping make sure that the program has two toys for each child served during the holidays.
MCH also grateful for the support of these following businesses and organizations: 
 
ADUSA
AFC
Alpha Lota
Ameritas
Anna V. O'Keefe, DMD, PA
Arundel Machine Tool Co.
Assistance Plus
Atlantic Great Dane
Attitudes Salon
Bangor Savings Bank
Bank of America
Barnes & Noble
Beacon Hospice
Brookfield Renewables
Carrols LLC - Burger King
Central Maine Community College
Central Maine Motors
Change Health Care
Charlie's Motor Mall
Cianbro
Clark Insurance
Core Mark
Cross Insurance
Department of Public Safety
Delivering Good
DHHS
Dollar General
Enterprise
Elanco
Fidelity Investments
First Congregational Church
Friends of Maine Children's Home
Grand Central Cafe
Group Dynamic, Inc.
Golden Pond Wealth Management
Hill Top School
Huhtamaki
Jefferson Village School
Kennebec Montessori School
KSW Federal Credit Union
La Bella Hair Salon
Lapointe Lumber
LL Bean
Low XII Riders Central Maine Chapter
MAC Wholesale
Maine DOT Legal
Maine Eye Care
Maine Medical Center
Maine Revenue Services
Maine State Bar Association
Maine State Police
Maine Warrior Gym
Marden's
McDonald's
Messalonskee High School - NHS
Midcoast Regional Redevelopment Authority
New Balance
Northeast Labs
Northern Light Inland Hospital
Pajama Program
People's Salon & Spa
Pleasant Street United Methodist Church
Reny's
SAPPI
Sew For A Cause
SGC Engineering LLC
Spectrum Healthcare
Square Dancers of Maine - Waterville
The Beauty Bar
The Daily Sweat
The Mix 107.9
Thomas College Education Club
Thomas College JMG Program
T-Mobile
TNT Dance Studio
Townsquare Media
Toys for Tots
Traverse Coffee Co.
TRC
Unity Shop 'N Save
Waterville UPS
Waterville Opera House
Windham Middle School
Winslow High School - NHS
And many other businesses who conduct toy drives and donate to our programs year-round! Thank you!