Christmas Program
Christmas Program
Sharing joy and winter warmth with kids and families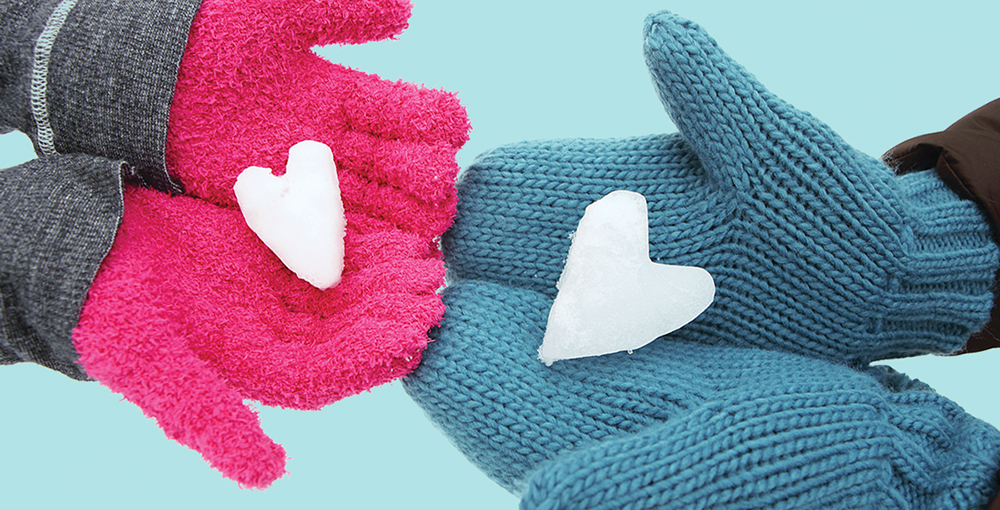 What is Christmas Program?
Christmas Program at Maine Children's Home (MCH) is the only one of its kind that provides brand new clothes, winter essentials, toys, books, and games to 1,200 Maine children whose families are facing financial hardship. This program that relies on the generosity of so many people — donors, volunteers, and community supporters — also connects families to additional resources as needed, such as mental health and parenting supports.
MCH sees this special program as a way to bring a little relief to families during a stressful time, and as a way to provide families with tools for play, connection, and comfort.
Donations for this program are accepted year-round! Registration for becoming a recipient of Christmas Program in 2022 will open in early October.
GREAT THANKS to New Balance Foundation and Marden's and the Friends of Maine Children's Home for making this support a reality for so many Maine children!
---
Five Ways to Support Our Christmas Program
There are many ways to support MCH's Christmas Program, but below are the five most common. For more information about Christmas Program at MCH, please contact us by calling 207-873-4253, extension 276) or via email.
Christmas Program often needs specific donations, since the program provides gifts with individual children's interests, hobbies, and clothing sizes in mind. A regularly updated "Urgent Needs" list containing requests for specific items is published on this web page and on MCH social media platforms leading up to the holiday season. 
All items donated must be newly purchased and in original packaging free of dents, tears, or dirt. 
The Current Urgent Needs List
The Urgent Needs list typically consists of the most popular and needed items to help Christmas Program volunteers and staff serve specific families during the holiday season.
How and Where to Donate Items
Donated items can be dropped off on the front porch of Building #3 (the 2nd building on the right after entering the MCH campus) between 9 a.m. and 3 p.m., from Monday through Friday. Those who drop off donations are asked to please fill out a donation card to leave with their donation bag or box, and to label their donation with "ATTN: Christmas Program."  
Shipments should be addressed to: 
Christmas Program at Maine Children's Home
93 Silver Street
Waterville, ME, 04901
When to Donate Items – Never Too Early, Never Too Late
Donations are greatly needed and deeply appreciated all year long, as volunteers and staff at Christmas Program must build inventory throughout the year in order to meet the needs of all of the families who are served by this program. All donations made earlier than the holiday season are greatly appreciated.
Donations received after this holiday season will be used to prepare for the next holiday season. There is no such thing as a donation that is "too early" or "too late".
---
2. Purchase Items on Our Amazon Wishlist
Every year, volunteers and staff organize an Amazon Wishlist to make it easier for donors to purchase items by ordering online and shipping directly to Christmas Program at MCH. 
Donors choosing this option are encouraged to select the "this is a gift" option in Amazon, and to include their full name and contact information under the gift card section. This allows the Christmas Program team to know who the donation is coming from.

Amazon shipments should be addressed to: 
Christmas Program at Maine Children's Home
93 Silver Street
Waterville, ME, 04901
---
3. Participate in Our Giving Tree Program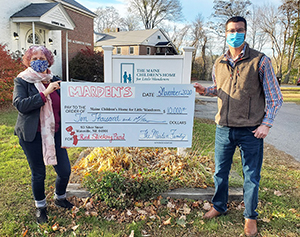 Businesses across Maine generously host Giving Trees — displays of "Giving Tree Tags" inscribed with specific gift requests — in their lobbies and/or employee breakrooms, and collect donations for Christmas Program.
Marden's has also generously collected monetary donations from their customers in their Red Stocking Program leading up to the holidays.
If you and your business would like to host a Giving Tree to help your patrons and employees donate to Christmas Program, contact Amanda Simmons for Giving Tree Tags and information.
---
Since Christmas Program requires so many hours of organizing and planning to supply boxes of gifts to 1,200 children, it is important that donations to the program come earlier in the year than during the holiday season. This is why MCH has a Christmas in July campaign, to spread the spirit of giving throughout the year, and to collect some basic items to set the program up for a successful season.
During this campaign, credit unions across Maine participate as promoters of Christmas Program and as drop-off points for donations.
Visit the Christmas in July web page to learn more about how to participate in this fun campaign.
---
5. Make a Monetary Donation
Monetary donations to Christmas Program help with the costs of the program, such as purchasing specific items or clothing sizes when there is a shortage. 

---
Your Donation Will End Up in the Hands of a Real Child
When a child opens a gift from Christmas Program, it is the program's hope that the child feels special and thinks: "this gift was meant for only me, and I am the first person to own it."
Christmas Program strives to provide high-quality gifts that are tailored to the requests for each individual child — real Maine kids. These real kids are the reason why the program accepts only newly purchased items that are in their original packaging — free of dents, tears, and dirt.
---
Thank You to Our Supporters and Sponsors
All of the work it takes to provide 1,200 children with gifts and winter essentials during the holiday season is made possible due to the support of our generous community. Thank you!
Thank You to Our 2021 Christmas in July Supporters & Locations
Maine State Credit Union
CUSO Home Lending
Franklin Somerset Credit Union
KSW Federal Credit Union
New Dimensions Federal Credit Union
Connected Credit Union
Central Maine Credit Union
cPort Credit Union
Sabattus Regional Credit Union
Traverse Coffee Co.
Thank You to Our 2020 Giving Tree Hosts & Collections Sites
Ameriprise, Portland
Atlantic Great Dane, South Portland
Beauty Bar Salon & Spa, Auburn
Blush Bridal & Formal, South Portland
Central Maine Motors Auto Group, Waterville
Central School, South Berwick
Change Healthcare, Augusta
Connected Credit Union, Augusta and Winslow
Damon's Beverage & Redemption, Waterville
DHHS – Maine, Augusta
Dollar General, Clinton
Dollar General, South Portland 
Dollar General, Oakland
Dollar General, Waterville
DOT – Maine, Augusta
EA Fitness and Performance, Falmouth
Foley's Fitness Center, Scarborough (DROP OFF SITE)
Hannaford Distribution Center, Winthrop
Holy Cannoli!, Waterville
Huhtamaki, Waterville
Kid Junction Day Care, York
KSW Federal Credit Union, Waterville
Lapointe Lumber, Augusta
Mainely Tubs, Scarborough (DROP OFF SITE)
Mix Maine Media | The MIX 107.9, Augusta (DROP OFF SITE)
Northeast Laboratory Services, Winslow
Northern Light Inland Hospital, Waterville
People's Salon & Spa, Waterville
Pleasant Street United Methodist Church, Waterville
Raymond James Financial Services, Waterville
Remedy Salon and Spa, Belgrade Lakes
Sappi, Somerset Mill
SCG Engineering, Augusta
Spruce Mountain Middle School, Jay
Stevens & Day, LLP, Augusta
T-Mobile Call Center, Oakland
Traverse Coffee, Hallowell
UPS Customer Center, Waterville
Walgreen's, Waterville
... And MANY, MANY OTHERS!!!
 

Thank You to Our Sponsor:

And Our Key Supporters:

And Additional Supporters: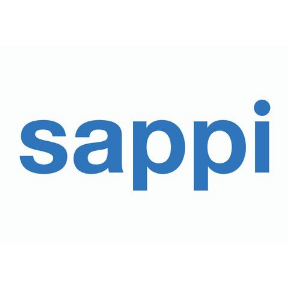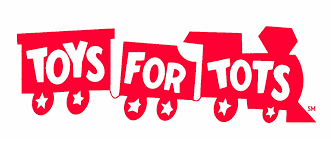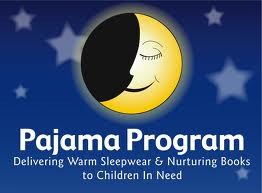 Click here to see a list of Christmas Program's organizational supporters.
---
The 2021 Holiday Season was Another Success!
In 2021, we have reached 1,170 Maine children with YOUR help and generosity! 550 families were served!
We received $250,000-worth of donations of toys, clothing, games, and winter essentials in 2021, which is an incredible amount of support from our community. We are so grateful!
We often struggle to collect donations early on — well before Christmas — and boxes need to be completed by the second week of December. It's never too late or too early to donate. Christmas Program at MCH is a year-long effort, and we gratefully welcome donations anytime. All items donated should be newly purchased and in original packaging free of dents, tears, or dirt.
We only accept new items for donation. Used donations may need to be thrown away because of the current health crisis. Please leave your donations on the porch of the Development building (Building #3) with a note including donor's name and address. Our current hours to accept donations are M-F 9am-3pm. 
---
Support Christmas Program
Monetary donations to Christmas Program help with the costs of running the program, such as purchasing specific items or clothing sizes when there is a shortage. In addition to monetary gifts, donations of items listed on the current Urgent Needs list help make sure that every child and family gets their Christmas Program needs met.

---
Want more information about Christmas Program?
For more information about Christmas Program at MCH, please contact us by calling 207-873-4253, extension 276 or via email.