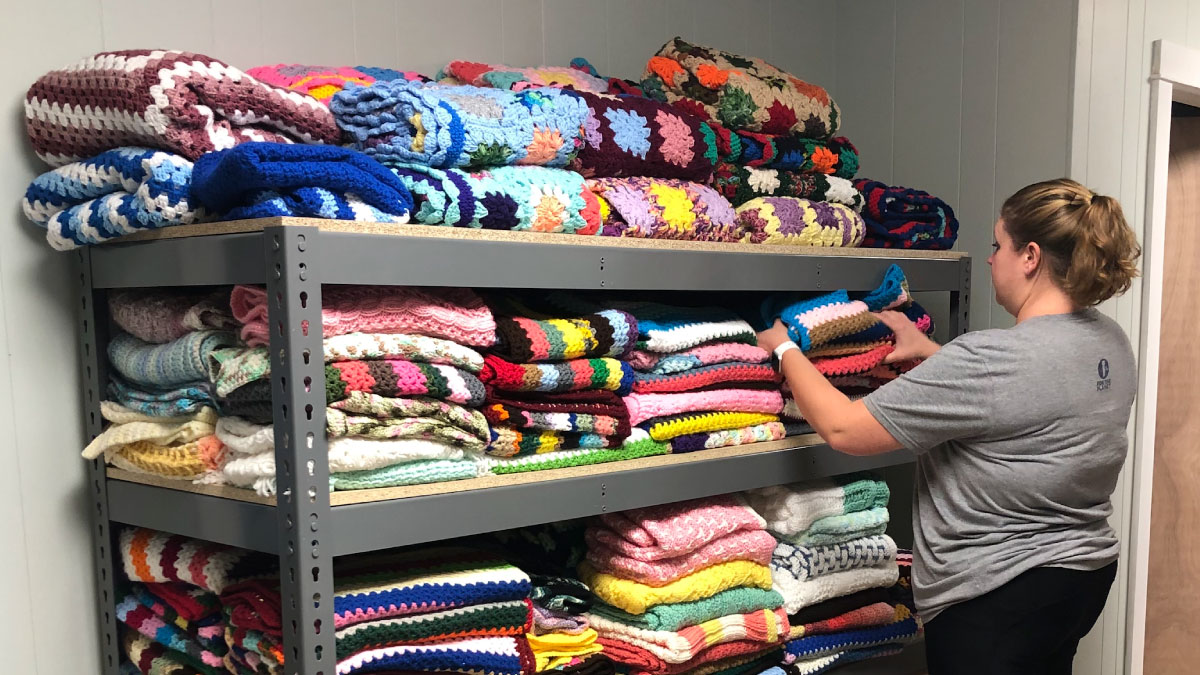 Waterville, Maine — September 1, 2022 — Maine Children's Home (MCH) has been awarded a $35,000 grant from New Balance Foundation to improve and support MCH's holiday assistance program, Christmas Program. The grant will be used to cover operational expenses for reaching as many families as possible; making the program more responsive by connecting families to mental health and parenting supports; and updating the programs inventory systems and storage areas. 
"This grant will improve the efficiency and effectiveness of Christmas Program," says MCH Christmas Program Director Amanda Simmons. "Thanks to the support of New Balance, the program has expanded over the past two years to not only provide essential items to families in need, but to also provide families with social work supports that they may also need access to." 
For more than 60 years, Christmas Program has been providing winter essentials, clothing, toys, games, and resources to more than 1,200 children whose families are facing financial hardship during the winter months. New Balance Foundation has been a supporter of Christmas Program for more than 20 years, giving a total of $568,661 over two decades, and providing extra, unsolicited support in 2020 during the start of the pandemic. 
New Balance Foundation has been investing "in research, and clinical, educational, and community programs that promote healthy lifestyles, children's fitness and nutrition, and overall community wellness" since 1981. 
More information about Christmas Program can be found at https://www.mainechildrenshome.org/programs/christmas-program
### 
Photo caption: Christmas Program Director Amanda Simmons stocks a new shelf with blankets that have been donated to the program. New and additional shelving units are a part of the many updates being made after the program was awarded a $35,000 grant from New Balance Foundation. 
About Maine Children's Home 
Maine Children's Home (MCH) is a 501(c)(3) organization that offers programs for building and strengthening families and their children, instilling hope for the future and a better quality of life. Founded in 1899, the Waterville-based organization has evolved with the changing needs of families and children, and supports more than 3,000 people each year through the following programs and services: 
Providing a lifetime of services for birth parents and adoptive families 
Guiding toward hope, healing, and wholeness 
Teen Parent Education Program 
Helping young parents build a foundation for their future 
Connected Families Project 
Offering powerful, accessible tools to help strengthen families 
Sharing joy and winter warmth with kids and families 
More information about MCH's programs and its history can be found at MaineChildrensHome.org.