Trainings & Tools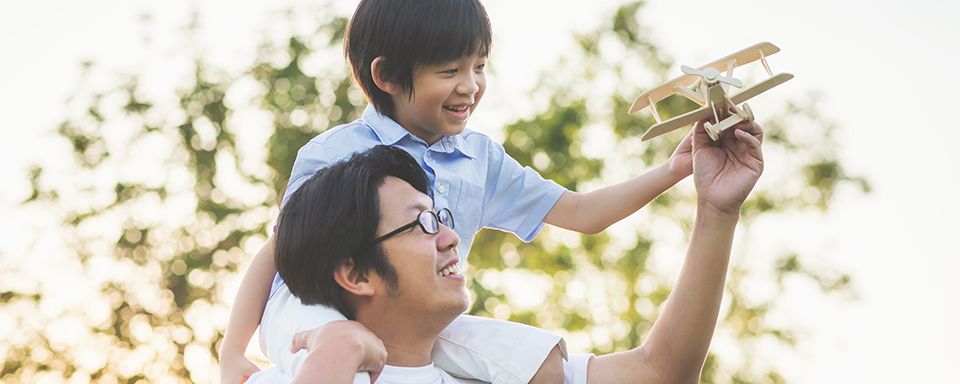 Connected Families Project at MCH
Offering powerful, accessible tools to help strengthen families
Connected Families Project at Maine Children's Home (MCH) offers and facilitates trainings, workshops, resources, and support groups that foster nurturing environments where children, youth, and their families can thrive. This initiative is designed for parents, caregivers, educators, families, professionals, and family- or youth-focused communities.
The goals of Connected Families Project are to provide anyone who works with children or their families a better understanding of how childhood experiences and factors can have a powerful impact on the behavior and wellbeing of children and youth.
All of the following foundational and awareness presentations are offered both remotely through Zoom or in-person.
FOUNDATIONAL TRAININGS
Making Sense of Your Past Worth
The Making Sense of Your Past Worth training is an eight-week program designed for youth and adults who desires the freedom that comes with living in positive self-worth and secure attachment.
---
W.I.S.E. Up!®
When it comes to handling questions and comments about adoption and foster care, kids need to be empowered to decide how they want to respond. W.I.S.E. Up! helps children and teens choose what they want to share about their story if anything.
When the questions begin, W.I.S.E. Up! gives kids the tools to answer.
---
When educators and students feel safe, learning ensues.
The Regulated Classroom© equips educators with 4 Core Practices and sensory tools to cultivate conditions for felt safety in the classroom.
This training starts with the educator — establishing a foundation for co-regulation where learning can occur. The Regulated Classroom© acknowledges that not all behavior is a choice. That the fight, flight, or freeze response hardwired into our bodies can situationally block our ability to choose behavior.
This training is primarily informed by Polyvagal Theory and the work of leading neuroscientists and the field of occupational therapy for restoring calm and rational thinking in the classroom.
REGISTER FOR THE NEXT TRAINING
The next scheduled training of The Regulated Classroom is on August 2 and 3, 2023 from 8:30 a.m. to 3:30 p.m. on both days. Register for the August 2023 training HERE.
CAN'T MAKE IT TO THE TRAINING IN AUGUST?
Inquire about scheduling a training HERE.
---
AWARENESS WORKSHOPS ON SPECIFIC TOPICS
Fetal Alcohol Spectrum Disorder
The most profound effects of prenatal alcohol exposure are brain damage and the resulting impairments in behavior and cognitive functioning. 
This workshop is for anyone who wants a deeper understanding of deficits caused by alcohol exposure that can contribute to learning disabilities, problems holding a job, and poor social skills throughout a person's life.
---
Homelessness and Mental Health
An individual's mental illness may lead to cognitive and behavioral problems that make it difficult to earn a stable income or to carry out daily activities in ways that encourage stable housing. Individuals with mental illnesses often find themselves homeless primarily as the result of poverty and a lack of low-income housing. The combination of mental illness and homelessness also can lead to other factors such as increased levels of alcohol and drug abuse and violent victimization that reinforce the connection between health and homelessness.
This workshop is for anyone interested in understanding the complicated relationship between homelessness and mental health, and the consequences of this relationship on a person's quality of life.
---
The Holidays and Mental Health
For many people, the holidays conjure up a Norman Rockwell mental picture of people gathered to enjoy food, friends, and family, accompanied by feelings of love, warmth, and excitement. But for others, the holidays can cause them to feel anxious or depressed despite all the decorations and festivities.  Family time may be tainted by unwanted conversations or a toxic relatives. Perhaps the holidays remind people of friends or family members who are no longer around to celebrate, or the fact that they don't have anyone to spend the holidays with.
This workshop is for anyone interested in understanding the trauma and loneliness that can be brought on by the holiday season, and the impact of the season on mental health.
---
The Science of Mattering 
Happiness comes in two forms —  in-the-moment happiness and reflective happiness. In-the-moment happiness is, for example, the experience of eating a chocolate bar or taking a hot shower on a cold day. Reflective happiness is experienced when we reach a milestone or create something we are proud of. It may not be as state-altering as in-the-moment happiness, but its effects can be just as potent, especially in the long run.
This workshop is designed for parents, educators, and caregivers who want to develop resiliency in the children they care for.
---
Dangers of Social Media
There is a correlation between social media usage and the increase in mental illness, especially on today's youth. In this workshop, we will discuss strategies and ideas around how to manage technology and find healthy ways to talk about it with kids.
---
A.C.E.s/P.C.E.s Explained
You may have heard about Adverse Childhood Experiences (ACE's) and the detrimental effects they can have for the rest of a person's life. But have you heard about Positive Childhood Experiences (PCE)? 
The types of experiences that have the most healing effects are not things that can be bought or that necessarily cost a lot of money. They are the experiences that help children learn to trust others even when life is uncertain, difficult, or frightening. They happen when we are willing to talk honestly about things that are hard to understand, scary, embarrassing, or painful. When adults are willing to have these types of conversations with the children, the result is that children feel reassured that they are not alone in their struggles, and they are better able to find meaning or purpose in their struggles.
This workshop is for any adult who cares for children and who is interested in having these types of healing conversations.
---
Are you looking for TBRI classes?
Connected Families Projects isn't currently offering training classes in Trust-Based Relational Intervention (TBRI). Find a TBRI class through the following organizations:
Contact Connected Families Project at MCH
For more information, please contact Connected Families Project Director Tracy Lloyd by email at tlloyd@mainechildrenshome.org or by phone at (207) 873-4253 Ext. 208.
---
Support Connected Families Project
Donations to Connected Families Project helps provide specialized trauma-focused trainings to MCH staff and children, youth and  families in our community.

---