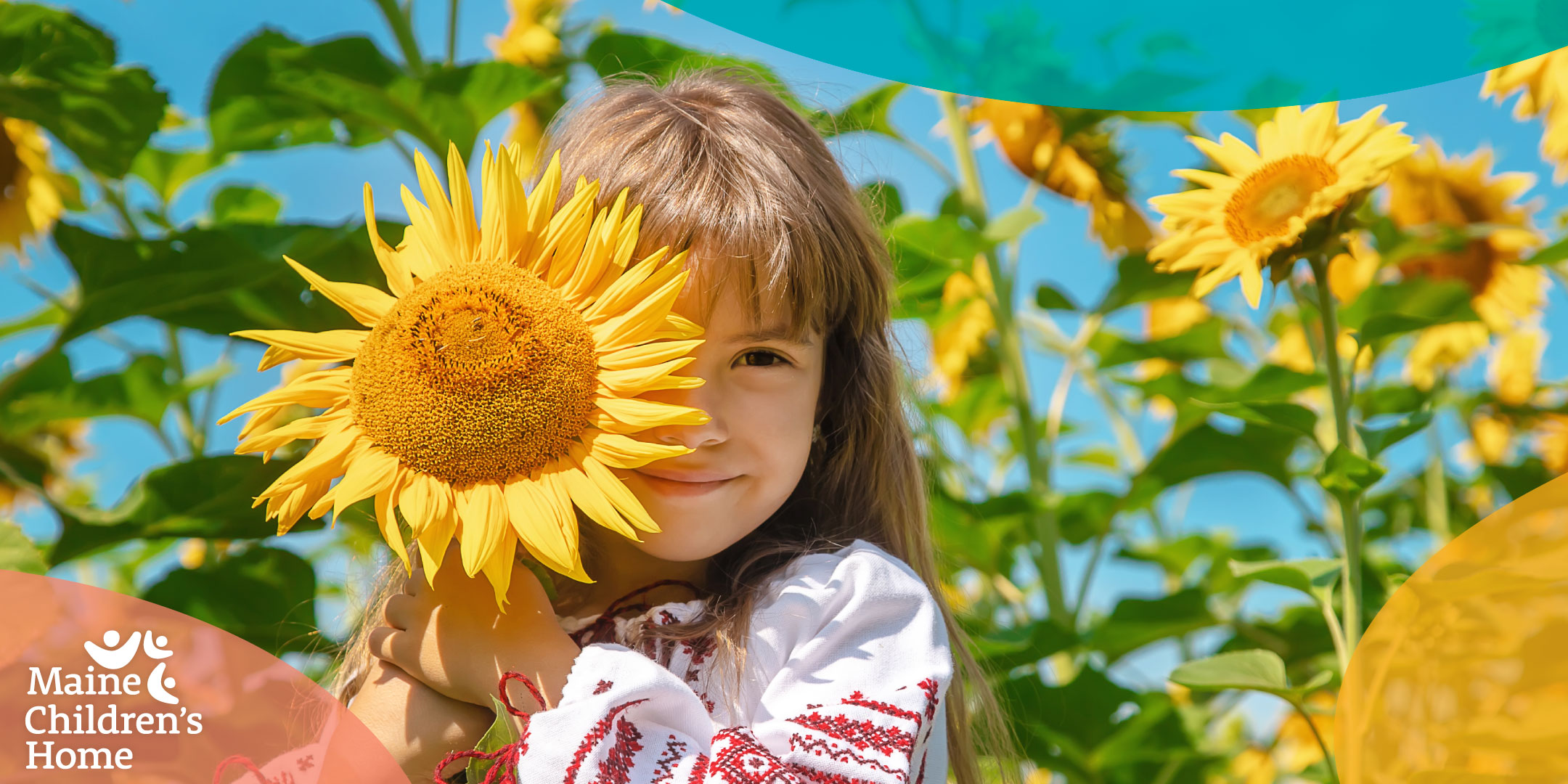 Did you know that the Academy of American Pediatrics declared a national state of emergency for children's mental health in October of 2021? In their report, they noted rates of childhood mental health concerns and suicide had been rising steadily for at least a decade, even before the pandemic.
By 2018, suicide was the second leading cause of death for young people ages 10 to 24 years. The pandemic brought on even greater physical isolation, ongoing uncertainty, fear, and grief. Following the news and the trends of the mental health of young people is certainly difficult to process.
There's some good news, though! Hope starts with you.
As a donor to Maine Children's Home (MCH), you are showing up as an ally and partner to face this mental health crisis.
Your donation assures that the counseling support, adoption support, parenting guidance, holiday assistance, and trauma-informed trainings continue to build and strengthen Maine families, instilling hope for the future.
Change lives for the better by making a donation to our Red Stocking Fund annual appeal today!
Online donations to Maine Children's Home are safe and secure.
About the programs your donation will support
Our Family Adoption Program at MCH
In our adoption program, your donation will help support individuals and families who are facing the financial costs of pregnancy and birth-parent counseling; who are searching to be reunited with their family members; or who are moving forward with a domestic or international adoption. Family Adoption Program at MCH is also known as the George J. & Mary S. Mitchell Adoption Unit.
In our young parent program, your gift will help provide education, counseling, support, and guidance to young people who are pregnant or parenting. Journey Program at MCH was formerly known as the Teen Parent Education Program or Sharon Abrams Teen Parent School.
In our Christmas Program, your contribution will help us purchase winter essentials and toys for the more than 1,100 kids our Christmas Program serves in Maine each year.
Our Family Counseling Center at MCH
In our counseling program, your donation will support our outpatient mental health counseling, specializing in play and art therapy, and adoption counseling. Family Counseling Center at MCH is also known as the Harland A. Turner Counseling Center.
Our Connected Families Project at MCH
In our Connected Families Project, your donation funds the caregiver resources, support groups, and specialized training behind family and community education and counseling that focus on helping children from challenging and traumatic backgrounds. Connected Families Project at MCH is formerly known as the Connected Community
Thank you for your generous support of the Maine Children's Home.
This information does not constitute legal or financial advice. Consult your financial advisor and obtain professional counsel of an attorney to assist you in making a gift in a way that will benefit the people and organizations you care most about.
The History of the Red Stocking Fund
The Maine Children's Home's annual fundraiser is named after the Red Stocking — a 121-year-old symbol of help and hope for thousands of Maine families and their children.
Around the turn of the 20th century, many Children's Home Societies across the U.S. began using a red stocking as the symbol of need and giving during the holiday season. Children would make little red paper stockings and collect pennies to help the orphans. Today, we carry on this spirit of giving through our own Little Red Stocking campaign, a tradition that is nearly as old as The Maine Children's Home itself. In the fall, we send out a Red Stocking appeal to our loyal supporters which helps us in all of our programs to build and strengthen families throughout the state of Maine.
To set up an appointment to learn more information on how you or your business could help the children and families supported by Maine Children's Home programs, please contact the Development Department at 207-873-4253 between 8 a.m. and 4 p.m., Monday through Friday.